Discover the Ultimate Luxury: 7 Exquisite Limousines for Unforgettable Limo Rentals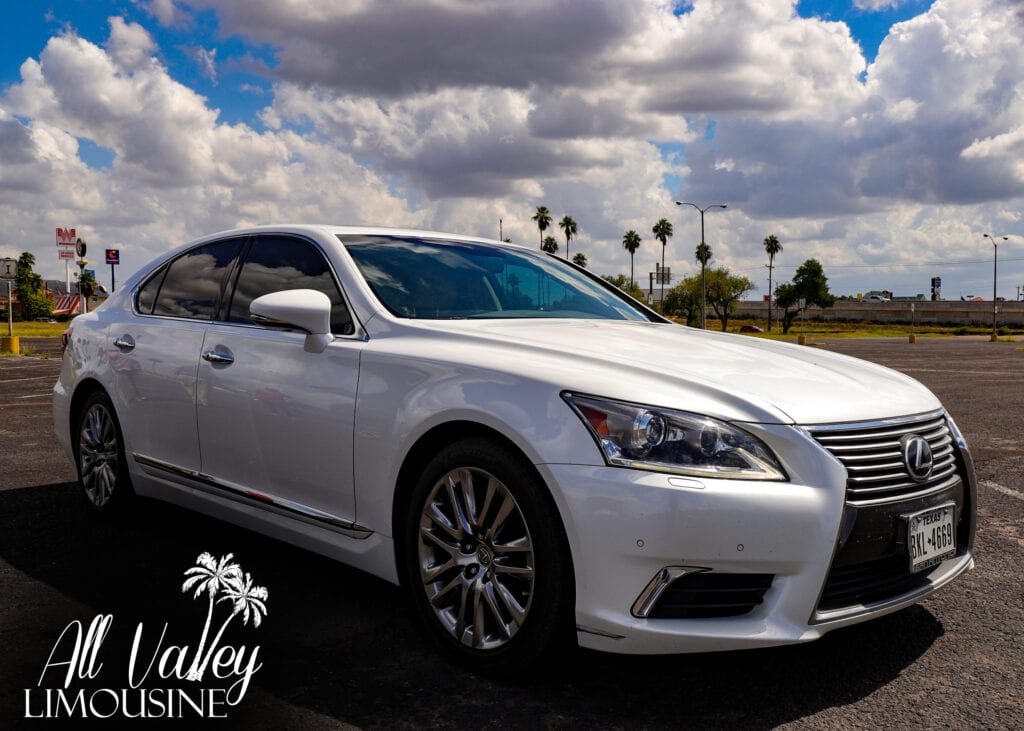 All Valley Limousine proudly presents an updated fleet of Luxury Vehicles for corporate transportation or any occasion. Each spacious vehicle offers ample leg and head room and can accommodate up to four adult passengers. Our Vehicles are perfect for a day of shopping or just for a relaxing evening out with the family.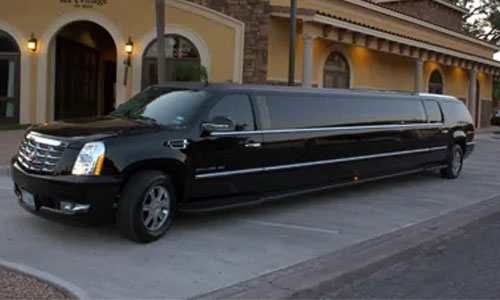 Our 8 and 10 passenger Limousines are available in Black or White. Amenities include leather three-seat configuration and sleek J-style seating, bar with crystal stemware, two LCD TV screens are standard equipment: in the divider and the bar.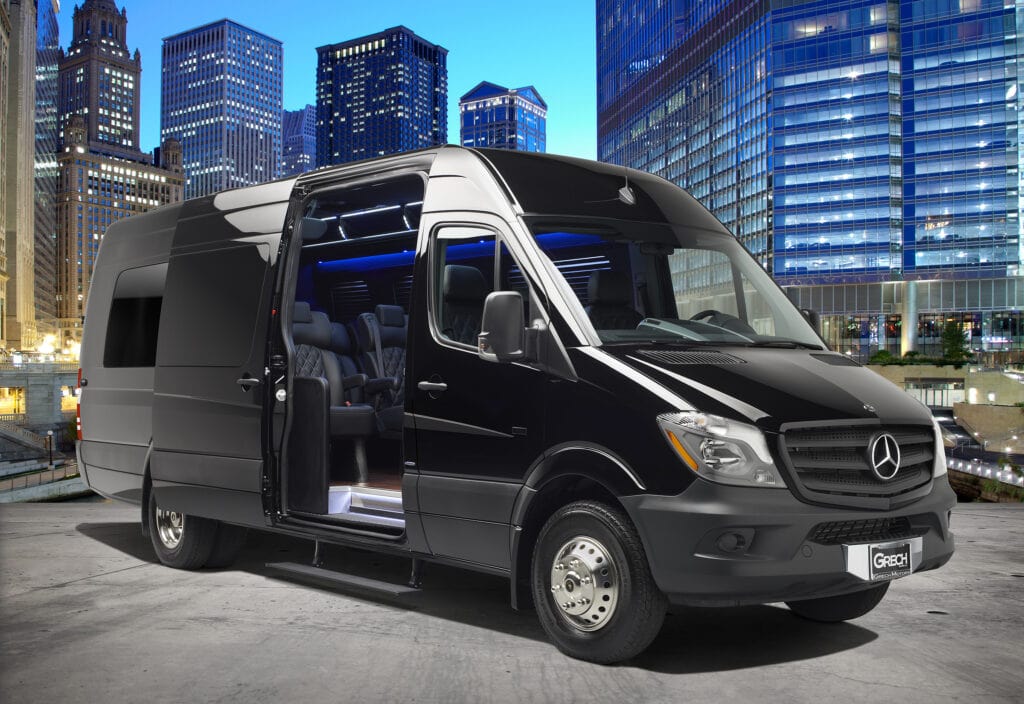 All Valley Limousine offers this sleek, fifteen-passenger van for small group planning. This van seats fifteen adults without luggage or 11 passengers plus luggage.
These vans, like all of our vans, have front and rear air conditioning and tinted windows for your comfort and security.
Limousine Bus (Party Bus)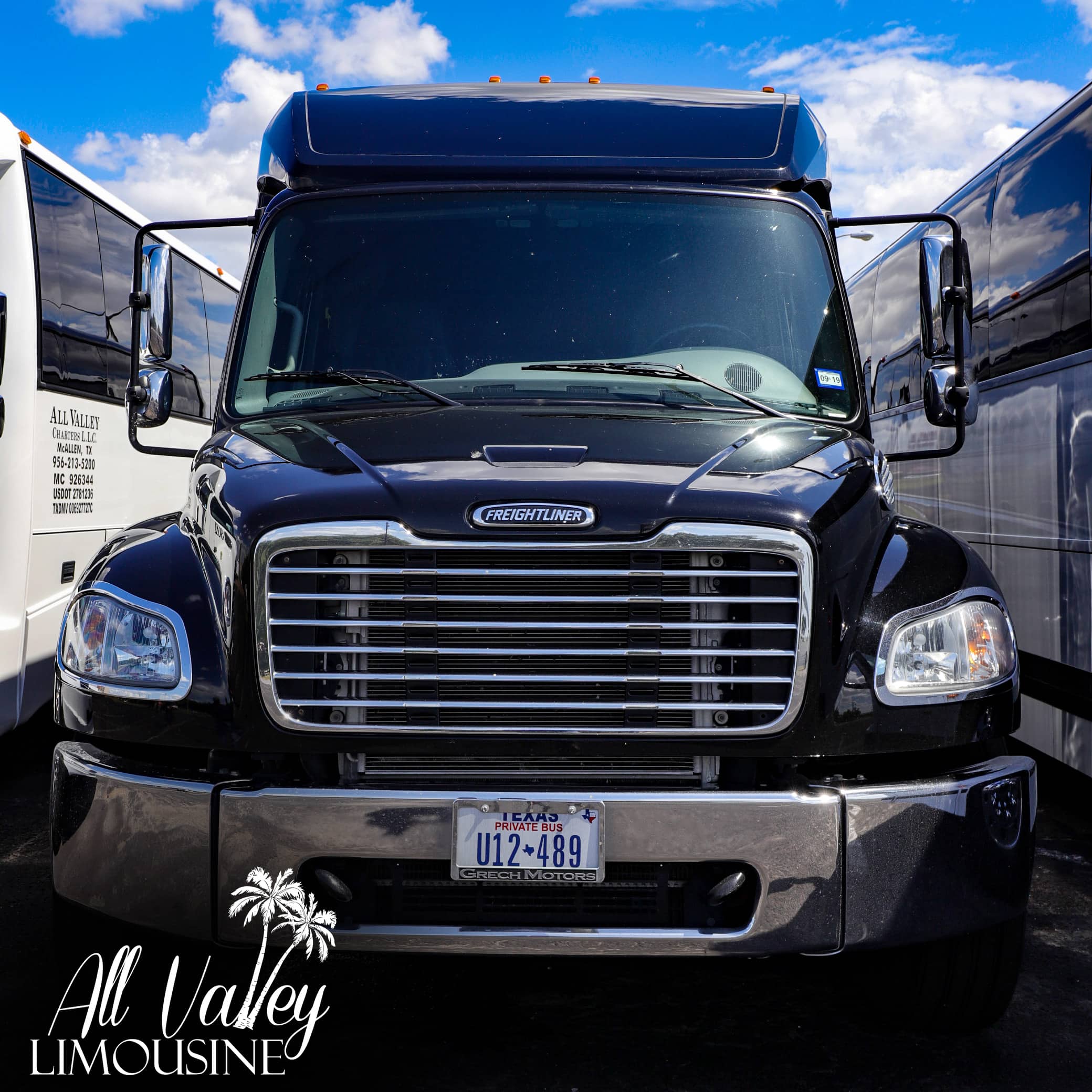 For the ultimate in luxury transportation –this brand new, state of the art & luxury Limo Bus includes fine leather perimeter seating, built-in bars, fiber optic lighting, stereo CD, DVD player and Plasma TV in front and back of the bus.
There is plenty of luggage space and it accommodates 20-24 people comfortably with ample space to walk around or dance. (Pole available upon request).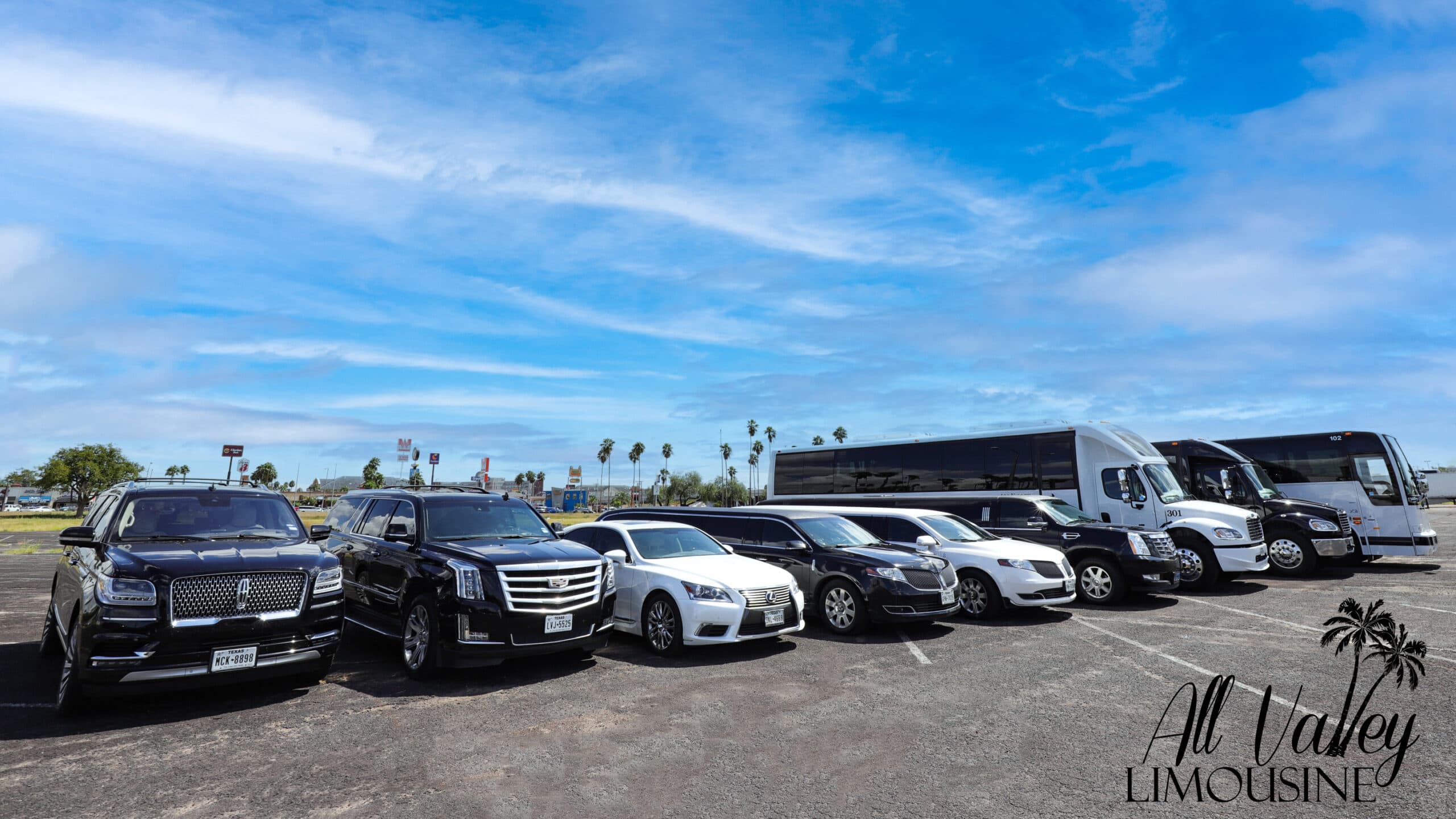 We understand that every situation requires a customized solution to create the best experience for you. Please feel free to contact us with your questions and allow us to cater the experience to best suit your needs.
600 Ash Avenue. McAllen, TX 78501